A Few of Our Past Favorites
Here's a small sampling of the more than 450 Defenders we've rebuilt
and refurbished. Let us know is you see something that sparks joy.
A lonely Defender is out there looking for family.
That family might just be you.
Contact Us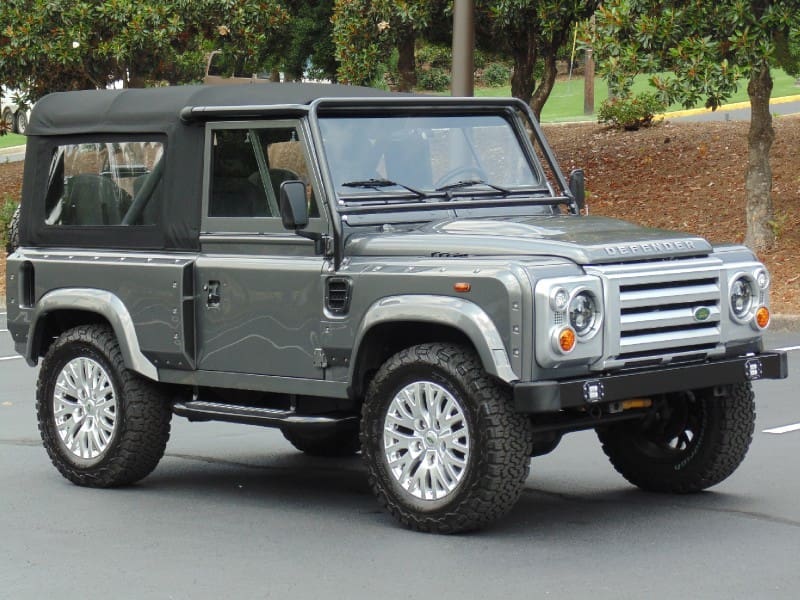 1997 Land Rover Defender 90 (AJ Kahn Kit/Multi-Spoke Wheels)
Kahn "Widebody" Kit
Kahn 20″ Multi-Spoke Wheels
Kahn Gril & Headlight Covers
European Style Puma Hood
KBX Fender Top Vents
Exmoor Leather Trimmed Seats
Exterior Color: Custom Grey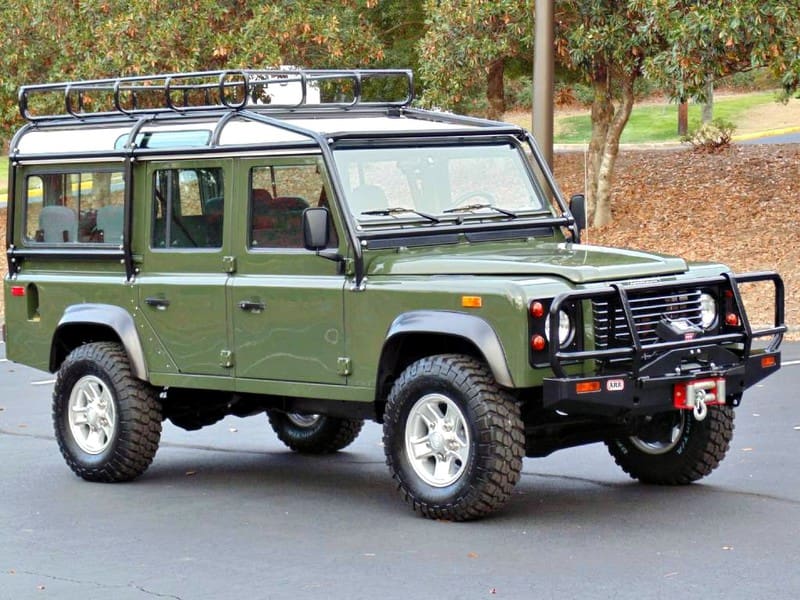 1994 Defender 110 (4.6 RPI Stage III)
Custom Eastnor Green Exterior Color
Factory Headlights
ARB Front Bumper
Warn Winch(8000 Pound Rated)
European SVX "Style" 16″ Wheels
New B.F. Goodrich K02 All-Terrain Tires
Custom Black Painted Roll Cage(Usually White On NAS 110's)
Exmoor Cloth Seats
Focal Stereo System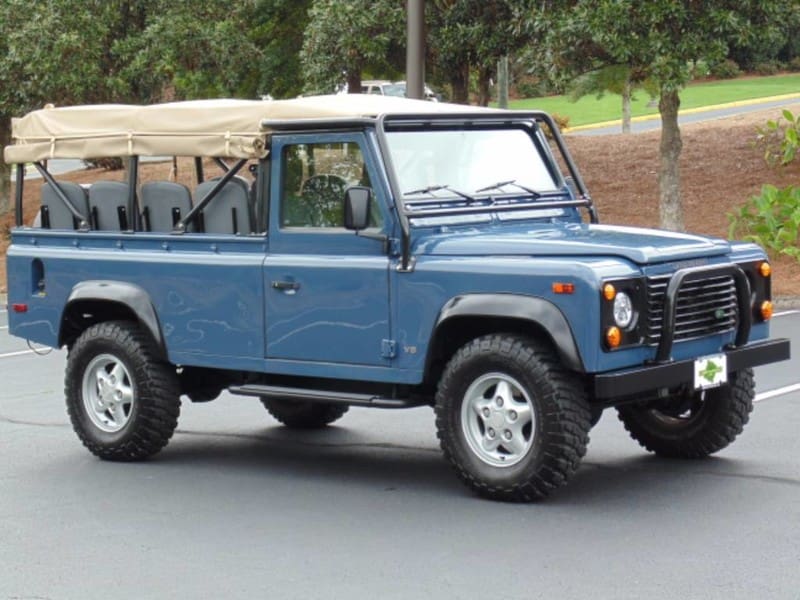 1995 Land Rover D90/110 Soft Top ("Beach Runner")
Arles Blue Exterior Color
LED Headlights
European Style Bull Bar
LED Turn Signals & Indicators
"Beach Runner" Look
Seating For Seven
Exmoor Cloth Seating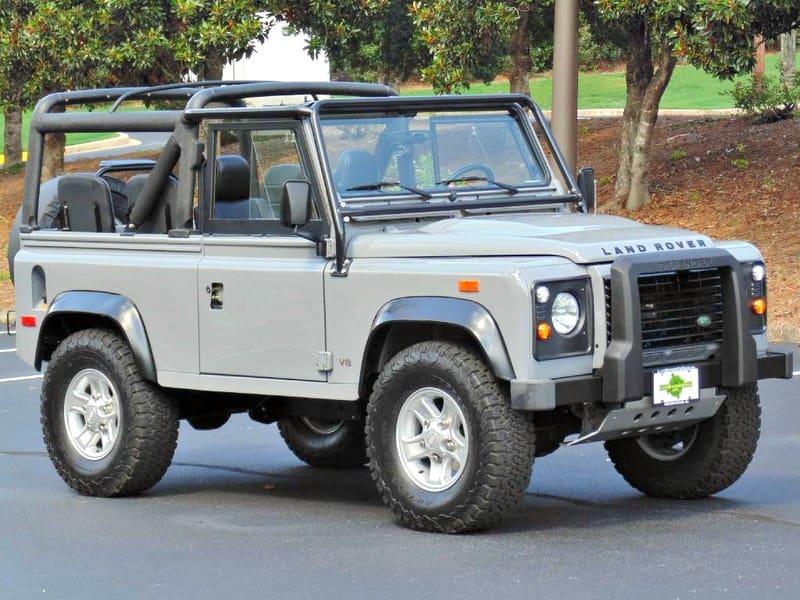 1994 Land Rover Defender 90 (Sand Rover '17/Nardo Grey Kahn D90)
Custom Grey Exterior
Custom Kahn 20″ Mondial Wheels
LED Headlights & Tailights
Kahn Style Grill
European Puma Style Hood
European Style Hood Lettering
Exmoor Trimmed Leather Seats
Rover's North Doorcards
Want to Sell Your Defender?
We locate, purchase, and consign Defenders alongside our clients. If you don't see what you're looking for, or have a defender you'd like to move, call now.
"In my opinion, Adventure Motor Cars stands alone in their ability to source, service, maintain, and customize NAS Land Rover Defenders and other hard to find gems such as the Range Rover Classic. My most recent selection could not have been easier and resulted in delivery right to my driveway with a white glove walkthrough from the pro's behind the build. Made a dream car purchase even more special!"
Stephen — Nashville, TN
"I've bought two Defenders from Adventure and sold one. Great service both ways."
Steve — Dallas, TX
"I purchased my defender from Stephen over 10 years ago and could not have had a better experience. Not only did he have a great vehicle for me but was able to add some options I wanted onto the vehicle. He also set me up with a wonderful mechanic in my area. It wasn't the first defender I purchased from him and probably won't be the last!"
Matthew — Los Angeles, CA
"Stephen With Adventure Motor Cars is the best resource for buying premium in demand older Rovers. Stephen has the experience, knowledge and expertise to make these old vehicles as perfect as possible."
Frank — St. Louis, MO
Location
196 Vulcan Road
Birmingham, AL 35209
Email
info@adventuremotorcars.com
Hours
Mon:9am – 5pm
Tue: 9am – 5pm
Wed: 9am – 5pm
Thur: 9am – 5pm
Fri: 9am – 3pm
Sat: Closed
Sun: Closed